What is Kebo' s Uninterruptible Power Supplies(UPS)
A Uninterruptible Power Supplies(UPS) is indispensable at any place where there's a power variation. Some buyers use it to enhance the efficiency of their appliances, whereas others intend to control power variations. No matter the usage, picking the right UPS isn't as easy as it appears. You'll find hundreds of voltage suppliers. However, the products offered by most of these vendors aren't the best ones. You need to find a ups manufacturers that provides top of the line products to match your needs. This is where Kebo comes into the picture. Buying Kebo UPS is beneficial to any user.
Application range of Uninterruptible Power Supplies(UPS)
Kebo' s Uninterruptible Power Supplies products include two types: Line Interactive UPS and Online UPS.
The features of these two different types of ups power supply:
1) Line Interactive UPS characteristics:
CPU Controlled

Auto Re-starts When AC Recovers

Automatic Charging (Offline Charging)

Wide Input Voltage Range

Battery Low Voltage Protection, Overload & Short Circuit Protection

2)Online UPS characteristics:
Intelligent Control of Multiple CPU

Humanized Display Interface LCD+LED Combinations

High Intelligence Network Control with SNMP Card

Adaptive Parallel Technology N+1

3-Stage Intelligent Battery Management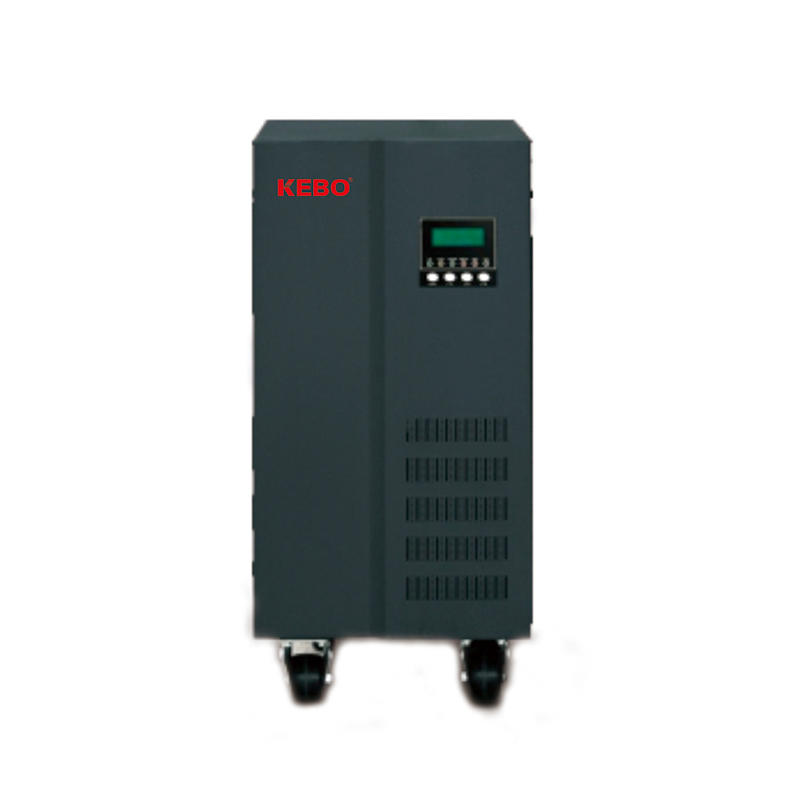 According to the comparisons, we know that choose what types of ups depending on the specifics of the customer applications. The Uninterruptible Power Supplies(UPS) has a wide range of applications, such as the industry of industrial(automatic control), medical(equipment), office(automation), etc.
Kebo Uninterruptible Power Supply Reviews
Many vendors offer a quality voltage regulator. So, what makes Kebo regulators so special? Why choose Kebo over others? A Kebo UPS makes a great choice in any setup. Whether it's a home, office, or factory, this useful piece of equipment comes in handy for stabilizing power. Let's examine the features of this item and assure whether it's worth your usage and money.
Variety
The needs of each individual differ from the other. Some people may need a smaller unit. On the flip side, a factory owner would like to buy a bigger unit. You may likely need a diverse range of UPS to fit your varied needs. Kebo offers a wide range of UPS. From power protectors to DC to AC converters, you get access to a wide variety. Just surf through the items and pick the Kebo UPS that matches your needs. No matter what you choose, you're designed to get quality products for your intended usage.
Low energy consumption
Most of the voltage stabilizers available in the market are fuel guzzlers. They eat up too much fuel or electricity to run your devices. You may end up paying too much energy bills each month. However, Kebo's products consume less energy. On the contrary, Kebo UPS will save loads of money by controlling power. You'll enjoy a constant power supply while enjoying low energy bills.
Low maintenance
Maintenance is common with any UPS. Regular usage and time can affect the working capability of the UPS. However, constant maintenance is undesirable. As well as affecting your finances, it could impact the functionality of the unit. You need to buy UPS from a reputed voltage stabilization manufacturer such as Kebo.
Kebo UPS warrant minimal maintenance and care. Plus, cleaning and upkeep are never an issue. Without shelling out too much, you can keep the unit in good condition. Also, minimum upkeep and maintenance lengthen the life span of the UPS.
Eco-friendly
Today, more and more individuals are getting conscious about the environment. Many people make serious attempts to conserve the planet. If you're one such individual, you should be happy to buy Kebo UPS. Their products don't emit any elements that may harm the environment. Also, these units work quietly compared to their counterparts.
Durability
Most of the voltage regulators wear out quickly. They fail to stand up to the test of time. Some products get damaged due to constant power variations. If this is the case, you'll have to make a quick replacement. However, buying a regulator every now and then warrants enough money. If you need dozens of stabilizers for a big factory, it can cost you substantially.
You may avert such a scene by choosing Kebo UPS. These UPS are designed to last longer. They're made out of strong materials that can stand to power variations and other electric issues. Also, they can withstand weather and other conditions. Once bought, you could use the UPS for a long time without any issues.
Warranty
No matter how attentive ad careful you're, UPS may sustain damages with time. If you buy a small UPS, you may be willing to expend money on a replacement or repairs. What about major repairs on a big unit? Are you ready to change multiple UPS stabilizers? Your obvious answer will be no. So, why not avert any such undesirable situation during your purchase?
Ideally, you should look for a reliable manufacturer such as Kebo. A reputed brand provides a warranty on their UPS. If anything goes wrong within the warranty terms, you may contact the vendor to do the needful. Without expending a dime, you can seek a replacement or repairs on Kebo UPS as the case may be.
Support
Many UPS suppliers don't bother about their customers. Once the product is sold, they never turn up. They're simply interested in making money. If you buy a UPS voltage regulator from any such vendor, you'll only waste your time and money.
Kebo UPS, on the other hand, are backed by solid support. Their support team is ever ready to help out. Whether you need help with troubleshooting or repairs and installation, the support team will offer quick resolutions. Such support can be a lifesaver during emergency situations when you need to finish your work quickly during power outages.
Price
Buying a high-quality UPS voltage regulator could be a pricey affair. In case you plan to place a big order for your factory or office, you may drain your bank account. If you cut corners and buy poor-quality UPS, you'll regret your decision. You need equipment that will let you balance pricing and quality at the same time.
Kebo UPS are priced in a modest range. You can buy a high-end piece as well as an economically-priced unit. The choice is all yours. However, a low priced unit doesn't mean you won't get quality. All UPS from Kebo are of high-quality. Without burning your bank balance, you can own top of the line UPS for your desired needs.
Concluding words
The above perks highlight the benefits of Kebo UPS. Whether you're a homeowner or a businessman, this innovative piece of equipment makes a perfect choice at any place. Quality, durability, affordability, warranty, variety, etc. are the important advantages of buying a voltage regulator from this reliable voltage stabilization manufacturer. This is why homeowners as well as businesses prefer to buy these innovative UPS for their needs. If you want to tap all these benefits, order Kebo regulators and see the difference.